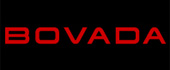 Bovada Casino is an online gambling website licensed by the Kahnawake Gaming Commission. The site serves the North American market exclusively, doing business in US dollars only. Players living outside of the United States and Canada are not allowed to open accounts. Bovada is the only property operated by its owner, the Morris Mohawk Gaming Group.
Pros and Cons
For players in North America, Bovada has lots of advantages over other casinos. It's not the perfect gambling site, but it comes as close as I've seen.
Pros – If you live in North America, the fact that Bovada is aimed directly at you is a major advantage. You can count on two hands the number of legitimate casino sites that accept customers from the United States. Of course, this feature is a con for players elsewhere, since it precludes them from joining at all.
Both instant play games and a mobile version of the site (including games designed to fit tablet-size displays) are available. Bovada members can play from just about anywhere on a variety of devices. North Americans interested in testing the software or the site's layout can open a (totally-free) account and try a wide range of the titles in instant play mode without risking real cash.
The site features games from a variety of companies. This is especially good news for slot machine fans. Most online casinos use a single software provider, making their games all too similar and frankly a little dull after just a few sessions.
Some casino players dabble in other forms of betting. Bovada has those players covered. Though I'm focusing on casino games in these reviews, it's nice that Bovada has four different gaming options available in one place – a page each for sports betting, horse race betting, casino games, and poker. Each department has its own set of bonuses and promotions, and each has an easy-to-use interface and layout.
Other things I love about the site include software support for multiple languages (English, Spanish, Chinese, Thai, Vietnamese, Korean, and Indonesian), a frequently-updated list of game-specific promotions, and 24-hour access to customer support via toll-free phone or an online contact form.
Michael Bluejay of VegasClick.com only recommends Bovada to his readers. Among other reasons, he cites the following as reasons to play here instead of anywhere else:
Bovada never spams.
They have the best reputation for payouts in the industry.
You don't have to register an account to try their free games.
GoonersGuide.com also has positive things to say about the site, calling it a "very cool, stylish site". They also point out that the operators have been around for over 15 years and have a good reputation. They also praise how quickly and easily you can withdraw your winnings.
Cons – The drawbacks are less-extensive but still important. I have a minor concern about the casino's licensing. I also have a couple of nitpicky things to report to potential players.
Bovada is licensed by the Kahnawake Gaming Commission. Unless you're an old hand at online gambling, you wouldn't be blamed for asking, what is the Kahnawake Gaming Commission?
The Kahnawake Mohawk Territory is a tribal reserve located on 30 square miles of land within the border of Quebec, Canada. A branch of the larger Mohawk nation, the Kahnawake people have lived on the south shore of the St. Lawrence River since at least 1719.
The aboriginal rights granted the tribe by the Canadian government mean they have the right to license gambling operations, a privilege they've used often since opening shop in 1996. According to their website, they now license fifty-four gaming operations. These operations are responsible for some 250 gambling-related websites from all over the world.
Licensing groups are only as valuable as the standards they use. Earning and maintaining a gaming license should be difficult. This protects player accounts. The higher the standards used by a licensing body, the safer the casino is for customers.
My concerns about Kahnawake mirror the concerns of the author of this 2008 Washington Post article about online casino cheating – that the ". . . Mohawk tribe . . . has no background in casino gambling and does not answer to federal or provincial regulators."
Casinomeister.com is an authority on this subject, and of the eighteen US-facing casinos recommended in his "accredited section", nine are licensed by the same commission. Some have good reviews, some not so good. The general consensus seems to be that Kahnawake is a legitimate licensing body, and since Bovada has so much else good going for it, I tentatively give the licensure the thumbs-up.
I'd love it if Bovada would release a legitimate mobile app, rather than rely on mobile-capable websites. This would improve the mobile experience tenfold, with better graphics, more games, and more player account access.
I'm also not wild about the 40x rollover requirement for the much-advertised "Welcome Bonus" and a few other promotions.
What you won't find are too many complaints about customer service. Here's one of the only solid complaints I could find, from a guy who claims he was double-charged for a wager he placed in December of last year. The issue is apparently still unresolved, though the guy's claim is that his computer must have been "compromised." That's a weak claim in an industry where major financial issues with customer accounts are common.
Bovada does not accept real money players from the following states: New Jersey, New York, and Maryland, Nevada, and Delaware.
Bovada Casino Games Available
Bovada doesn't rely on a single software provider like most casinos. You'll find games produced by BetSoft, Realtime Gaming, and BetSoft. Most notable is the presence of slot games BetSoft. We're talking about games like The Slotfather, which is head and shoulders above other online slot games in terms of design, quality, and replay value. That's a trademark of designers like BetSoft, and Bovada offers a slew of their titles.
Casino games are available in either a download or instant-play format. The interface is attractive – a black background and the use of gray scale templates to set off text is easy on the eyes and quite functional.
Casino games are broken up into five different categories at Bovada Casino:
Table Games
Slots
Video Poker
3D Slots
Specialty Games
Specialty Games
The "specialty games" available at Bovada include:
Skratcherz, virtual versions of scratch-off lotto tickets.
Virtual RaceBook, allowing wagers on 3D-animated horse racing
Bonus Bingo, similar to standard bingo but involving a few bonus features.
Keno, a classic casino game similar to lotto and bingo titles.
Sic Bo, a dice game most popular in casinos in Asia.
There is nothing particularly special about these games. Smart bettors know to steer clear of keno, which gives the house a huge statistical advantage. Sic Bo is nothing special – most online casinos host some version of it, in part because it also gives the house a substantial edge against players. The Skratcherz game involves a variety of just ten different cards, which would get old quickly for anyone but the most-dedicated scratch-off fan.
The Virtual RaceBook is a fun distraction, and one not yet common in the online gambling business. Still, wagering on animated horses controlled by a random number generator can't come close to the appeal of the real thing, with live animals and jockeys competing in what's meant to be a physically-demanding sport.
Table Games
The list of table games at Bovada numbers twenty-three. Here's the complete list. Take note that most of them are card-based games, and most are variations of blackjack and other casino classics.
American Roulette
Baccarat
Blackjack
Blackjack – Single and Double Deck
Blackjack – Euro
Caribbean Stud Poker
Caribbean Draw Poker
Caribbean Hold'em Poker
Craps
European Roulette
Face Up 21
Let'em Ride
Match Play 21
Pai Gow Poker
Perfect Pairs
Pontoon
Red Dog
Super 21
Tri-Card Poker
Vegas Three Card Rummy
War
Zappit Blackjack
Because of the clear focus on blackjack, it's important to point out that the site's blackjack games are all designed by Realtime Gaming. That means we know what the expected house edge is for each of them, as well as a little about their rules. In terms of statistical advantage, players are better off with either standard or Perfect Pairs rules (house edge: 0.54%) than Super 21 (house edge: 1.07%). That may not seem like a significant different, but a full half-percent adds up over time.
Video Poker
Seventeen video poker titles are available at Bovada. Included alongside video poker classics like Jacks or Better and Deuces Wild are more obscure games like Pick'em Poker and Mystery Bonus. Like the markedly-beautiful slot titles available on-site, the video poker titles are realistic.
In terms of odds, the "best" video poker title featured at the site is Aces & Eights. According to the Wizard of Odds, this game gives the house an edge of just 0.22%, which is a remarkably low number. Understand that this stat assumes the player is using perfect video poker strategy.
Roulette
Players will find both European-style and American-style roulette games at Bovada. Roulette fans who know their game prefer Euro roulette because of the smaller house edge due to the larger number of available winning numbers compared to its American cousin. Bovada gives players no real incentive to choose American over European roulette, so it's difficult to imagine why anyone would play it at all.
Bonuses and Promotions
Bovada earns a pat on the back for regularly updating their available promotions and organizing them in such a way that it's easy to read about their terms and conditions. With other online casinos, this often isn't the case. At many properties, bonuses/promotions pages look more like flashy ads than meaningful incentives.
Bovada now has the following promotions available:
The Wednesday Giveaway – 10 players will randomly be chosen to receive a prize of $500. Applies to a specific set of casino games that rotates every Wednesday.
Table Mania Tuesdays – A silly little table game bonus that rewards players with $10 in free wagers for every $250 they bet on roulette, blackjack, and a few others.
Reel-It-In Thursdays – A $20 bonus available on Thursday slot players that spend $500 on a select group of slots.
Mobile Casino Bonus – New mobile customers can earn $10 in free bets by wagering $250 or more in a single week.
Casino Benefits – Bovada Casino's version of a points system whereby players earn freebies based on loyalty.
Blackjack Weekends – On Friday and Saturday, blackjack players can earn up to $100 based on how much they wager.
$3000 Casino Welcome Bonus – New members can earn up to $3,000 at a match rate of 100% on their first three deposits. Use the bonus code NEWWELCOME each time to redeem the bonus.
For most of the above bonuses, the wagering requirements are steep enough to be out of the reach of the majority of players with lower than average bankrolls. It is nice, though, that Bovada makes those all-important T&C pages easy to find and understand.
Conclusion
Bovada Casino is one my favorite sites for players who live within the borders of the US or Canada. Their software variety is excellent, they provide around-the-clock customer service (with few reported issues), and they readily accept players who have difficulty finding legitimate betting opportunities elsewhere online. The game selection is varied, the games are pretty (especially for slots fans), and Bovada does a good job of covering the various online gambling opportunities customers want, from bets on the ponies to virtual scratch-off tickets.
Minor questions about the validity of the Kahnawake Gaming Commission aside, gamblers in North America don't have a better option available right now than Bovada Casino.