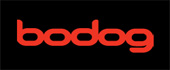 Bodog is one of the biggest names in online casino gambling, and its history has been filled with colorful stories and controversy with various authorities. The gaming domain was launched in 2000 by Calvin Ayre, and it quickly rose to prominence by establishing a brand filled with imagery of fast cars, private jets, and beautiful women.
After the UIGEA became reality in 2006, Ayre sold the company to the Morris Mohawk Gaming Group and started another business devoted to marketing and licensing the Bodog brand. While U.S. authorities have seized the Bodog domain name and even indicted Ayre, the company and its founder have continued without missing a beat.
Bodog now has a series of sites dedicated to serving their global customer base. European and Canadian players can try their luck at Bodog Europe, while American customers can get their fix at Bovada. For those on the Eastern side of the world, Bodog Asia is available. All these sites carry the same software, bonuses, and payouts, so it comes down to which part of the world you reside in.
The Pros and Cons of Bodog
Pros – If you're sitting the fence about whether or not to play at this casino, you might consider the following:
Solid Reputation – Bodog has a fine reputation with both industry insiders and customers, and their well-documented troubles with the American government have done nothing to tarnish that. They have recommendations from both Casinomeister and the Wizard of Odds, two of the most respected sites related to gaming.
A number of players have also been willing to sing their praises, such as this client who related his satisfaction with their customer service department in helping to clear up a few minor problems.
Fast Payouts – Numerous banking options are available for your convenience, and most withdrawal requests are handled within a few hours. A full day is usually the longest you'll have to wait, making this casino one of the better choices when it comes to speedy payouts.
Excellent Customer Service – My experience with the site has always shown the customer service department to be on top of their game. Calling their toll-free number results in immediate contact, but I've been most impressed with their response time via their contact form. I've used it several times over the last few years, and it never took more than 15 minutes to receive a reply.
Unique Games – Bodog gets their software from multiple sources, and most of their games are developed in-house by using code purchased from Realtime Gaming. This has resulted in a one-of-a-kind experience for customers, as many of their selections can't be found anywhere else. The site include over 150 games, from casino classics to lesser-known diversions.
Mobile Gaming – The portable option from Bodog includes 45 games ranging from blackjack and baccarat to slots and video poker. The technology is also iOS and Android compatible, so anyone with an iPad, Android phone, or iPhone 3 and up is capable of playing.
Low Rollovers – The standard Bodog rollover amount is 3X on horseracing and sports, 3 points per bonus dollar in the poker room, and 20X the bonus and chip purchase at the casino. While I'd prefer there to be no rollover, these numbers are still lower than many of the casinos I've encountered over the years.
Cons – If you're looking for a reason to avoid Bodog, these might help you make up your mind:
Average Bonus Amounts – Since some casinos promise thousands of dollars in bonus amount for players, Bodog appears to come up a little short in this category. Keep in mind, however, that these huge bonuses are attached to significant rollover requirements, so it all balances out in the end.
Player Complaints – You're not going to find an Internet casino without customer gripes, and Bodog is certainly no exception. There have been complaints about software issues and payout problems, although there's no way to tell how many of these are legitimate or have been resolved to the customer's satisfaction.
Since this happens to all online gaming establishments, your best bet is to find one with a decent reputation and take a chance. Given their accreditation by several leading casino sites, Bodog remains one of the best options available.
Not Available in United States – Well, this one is only partially true. While the Bodog domain name no longer accepts American players, they have an almost identical site (Bovada) that does. If you want to enjoy the experience of this online brand, you can still do so by entering a different name into your search engine.
Casino Games
Bodog offers customers over 150 of the top casino games on the market. These are divided up into the following categories:
Blackjack
Slots
3D Slots
Specialty
Table Games
Video Poker
Depending on your needs, you can choose from the downloadable or instant version of their casino software. In either case, players can easily adjust the sound and speed of their game, and a dealer voice can also be enabled. The rules for each game are also provided in an easy-to-understand format.
At first glance, it might look like Bodog is powered by Realtime Gaming software, but that's only half true. Bodog purchased the source code for RTG software, and they've used that to create their own games. This means that older RTG offerings are present on the site, but any newer items won't be offered. You will, however, gain access to a variety of casino games that aren't available anywhere else.
The casino also uses Betsoft software, but this only applies to the 3D slots. Since this is Betsoft's area of expertise, you can count on these games to provide the highest standards for audio and video quality.
Blackjack
The following variations of blackjack are available at Bodog:
Blackjack – The standard version of the game, it's played with six decks at the Bodog virtual casino. If basic strategy is employed, the house edge winds up being 0.56%.
Double Deck Blackjack – As the name might imply, this version of 21 is played with two decks of cards. The dealer hits on a soft 17, and the player may re-split up to three hands (and double afterwards). With basic strategy, the house edge is 0.46%.
European Blackjack – Played with six decks, and the dealer has no hole card. The player loses their total bet in the case of a dealer blackjack, and they can only double on a hard 9 through 11. When basic strategy is used, the house edge is 0.66%.
Face Up 21 – In addition to the regular blackjack rules, this variant also requires a wager to be made before the cards are dealt. Then, the player and dealer are both dealt two cards face up. If the player has a higher total, they win even money on their initial wager.
Match Play 21 – Also known as "Spanish 21," this game has the 10 cards removed from the decks. A variety of payouts exist, but the most generous is 40:1 if the player has a 777 suited hand and the dealer's upcard is a seven.
Perfect Pairs – Before the cards are dealt, the player has the option of placing an additional wager in the Perfect Pairs betting circle. If the player's first two cards make a pair, then they receive a payout. If the pair is the same suit or color, then the payout amount is even larger.
Pontoon – Once the first two cards have been dealt, the player has the option of receiving more cards or forcing a showdown to see who has a higher total. The game is player with two decks of cards, and the maximum wager is $500.
Single Deck Blackjack – Only one deck of cards is used for the game, and players are limited to a single split. The dealer hits on a soft 17, and the surrender option is not in effect. When played with basic strategy, the house edge for the game is 0.19%.
Super 21 – Also known as "Super Fun 21," this game allows the player to receive more cards or force a showdown with the dealer. A hand of six or more cards results in an automatic win, and late surrender and surrender after doubling are both allowed. A total of 21 with five or more cards is also an automatic win, unless the player just doubled.
Zappit Blackjack – When the player is dealt a hand of 15 through 17, they have the option of exchanging their cards for two new ones.
As you can see, Bodog blackjack offers a low house edge for players with even an average attention span. Single deck blackjack is especially appealing with its 0.19% house edge, and the anonymous nature of Internet gambling allows you to print out a basic strategy chart and refer to it at your leisure.
Slots
Bodog offered 91 virtual slot machines during my last visit, although this number is likely to increase over time. Some of these will be familiar to customers who've used Realtime Gaming software in the past, while others are unique to this casino.
Please note, however, that the progressive jackpots offered by Bodog are not the same as other RTG clients. Since the casino uses proprietary software, their totals are always independent of what you might find elsewhere.
In order to give you an idea of what to expect, here were some of the current progressive jackpot totals during my last visit:
R.I.S. 3000 – $101,405.07
Mid-Life Crisis – $137,736.70 (I've seen reports of this one rising to over one-million dollars)
It's Good to be Bad – $100,979.26
Let'Em Ride – $51,403.05
3D Slots
As previously mentioned, Betsoft software is used to power the casino's three-dimensional slot machines. Based in the Netherlands, this company is synonymous with 3D gaming, and their products have a look that's always distinctive.
At last count, 45 of these virtual machines were in operation, which should be more than enough for even the most experienced player. A variety of features are included with each game, including wild multipliers, free spins, scatter pays, and bonus rounds.
And just in case you're unfamiliar with this type of game, allow me to offer an explanation. Three-dimensional slots differ from their counterparts by offering games that almost seem to come alive during play. While standard slots may feature animated sequences on occasion, these games consistently provide movement and visual stimulation.
Some of my current favorite 3D slots from Bodog include the following:
Heist – Cop versus criminal with a pile of cash on the line.
Mamma Mia – Help an Italian chef prepare a meal for a notoriously harsh food critic.
A Night in Paris – Take on the role of a security guard at a Paris museum and try to foil a cunning art thief.
Viking Age – Join a female Viking and her two companions as they search uncharted lands for treasure.
The Slot Father – Gain control of the criminal underworld while fighting off the cops and rival mobsters.
Specialty Games
There are three games offered under the "specialty" umbrella. They include:
Keno – Players can choose up to 10 numbers, and getting all of them pays 100,000 credits. Unfortunately, keno is a consistently bad bet for players, with the hit frequency for just a single number being 25%. The chance of getting all 10 catches drops to an unlikely 6.47%.
Sic Bo – The Chinese invented this dice game, but now players all over the world can try their luck. There are over 50 betting options, and the player wins if they wager on one of the correct options in relation to the roll of three virtual dice.
Bonus Bingo – This version of bingo pays out if the player is able to fill up combinations such as vertical lines, horizontal lines, and all four corners. The mystery ball awards extra game credits, and multipliers can pop up at any point in the game.
Table Games
There are 13 table games offered at the Bodog casino, and they include:
American Roulette – Thanks to the two zeroes on the wheel, the house edge is 5.26%.
Baccarat – This game of chance is favored by high rollers, and Bodog has generously increased the payout on a tie from 8:1 to 9:1. This lowers the house edge on a tie to 4.93%, which is a vast improvement over the standard 14.40%.
Caribbean Draw – The player receives five cards, and they can exchange two if they decide to raise. The progressive pays out 100% on a royal flush, but even getting a regular flush awards $75.
Caribbean Hold'em – This game is similar to Texas Hold'em, but there are fewer steps involved. The house edge is 2.16%, and there's also a progressive side bet available.
Caribbean Stud – Can your five-card hand beat the dealer? There's also a progressive jackpot, which can be won with a royal flush. The house edge during regular gameplay is 5.21%.
Craps – The house edge is 0.61% on the pass line and 0.46% on the don't pass line.
European Roulette – The single zero version of the game carries a house edge of 2.70%.
Let 'Em Ride – An interesting twist on poker, with the customer playing against the house instead of other participants. The house edge is 3.51%, and an option wager could win you the progressive jackpot.
Pai Gow Poker – Based on the Chinese domino game, this Bodog variant carries a house edge of 2.73%.
Red Dog – The player receives three cards. In order to win, the third card must be between the values of the other two cards (or all cards of equal value).
Tri-Card Poker – Can your three-card hand beat the dealer? There's also an optional Pair Plus wager, which pays off if the player's hand has a pair or better. The house edge on the ante bet is 3.37%, while the Pair Plus wager has a house edge of 2.32%.
Vegas Three Card Rummy – The player receives three cards, and the objective is to have fewer points than the dealer. The house edge is 3.23%.
War – The player compares their card to the dealer, with the high card being declared the winner. In the case of a tie, the player and dealer go to war. Winning this phase pays 1:1, and the ante bet is returned.
Video Poker
Smart players know that video poker can give them a mathematical edge over the house, and Bodog offers 17 different ways to prove this assertion. Single-line Joker Poker carries the best odds for the player, with an expected return of 100.05% (assuming perfect play). I suggest staying away from the Jacks or Better with the 8-5 pay table, as it offers one of the lowest return rates at 97.30% (compared to 99.54% for the 9-6 version).
Sports Betting
The sports betting section of Bodog is easy to navigate and they offer standard wagers, teasers, parlays, and all the other bells and whistles you might hope for. All the major sports are offered, from American football and soccer to the NBA and NHL. Other sports with a devoted following are also included, such as MMA, snooker, and darts.
If prop bets are your thing, Bodog also has you covered. Their prop categories include business, political, celebrities, film/television, and weird wagers. You can risk your money on the Best Picture Oscar winner, or take a chance on an upset during your nation's upcoming elections.
Poker
When you play poker at Bodog, you'll have access to a number of number of innovative options. For example:
Complete and Downloadable Hand Histories
Instant Rematch on Head-Up Play
Rabbit cam feature shows what the next card would have been
Big hands are emphasized with animated lighting or flames
Mobile play available
Total anonymity at tables
For impatient players who want to get in as many hands as possible, there's also a neat feature known as Zone Poker. When you fold a hand while competing at one of the Zone Poker tables, you'll immediately be transported to another table where a hand is about to be dealt. This keeps you in the thick of the game and constantly in contention for a pot.
The tournament selection is solid, with turbos, nightly majors, freerolls, and a $100,000 guaranteed game every Sunday. And speaking of guaranteed money, Bodog makes certain that a minimum of $2,000,000 in prize pools are available every week of the year.
Horses
Bodog offers betting for all of the major thoroughbred and harness racing tracks around the world, as well as plenty that you've probably never heard of. Their racebook has user-friendly features such as race coupons, bet slips, upcoming schedule, and an automatic page refresh. And for those who are eager to place a bet and find out the results as soon as possible, their "Next 5 Races" section lists events that are minutes away from taking place.
Conclusion
While it might not be perfect in all areas, Bodog casino remains one of the best options for the online gambler. They feature a wide range of games, fast payouts, solid reputation, and the ability to play via mobile devices. Despite numerous customer complaints, they've also managed to maintain a solid relationship with various Internet watchdog and casino review sites. The next time you assemble a top-five list of places to gamble online, I suggest adding Bodog into the mix.